Simplify Things!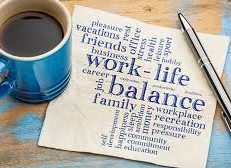 How much simpler could life be with an Errand Service Company?
How do you think your life would be if your house was always clean even with your sixteen-hour working days? If you didn't have to rush home to make sure Bob, your pet, went out? What if you didn't even have to worry about who would feed Bob, or walk him, while you're working on a big project at work? I don't know about you, but I know that my life would be much simpler if I didn't have to worry about my daily errands. I would jump at the chance to hit the gym or catch up on my lost sleep if I had someone to run my errands for me. How much simpler would your life be if you hired an errand service company? Below are some of the upsides you'll get when you use one.
Peace of mind
When you hire an excellent, professional errand service company, you save yourself a lot of worries. No more worrying about who will walk your dog or care for your mom or dad when you're not home. You can even give up the stress of window shopping for the perfect outfits when work gets tough.
Saving on Time
If you're the sort of person who puts off sleep or a trip to the gym because you're working or completing tasks, errand service companies can help with your goals and time management. Instead of going out for grocery shopping, you can complete a few workouts, all the while knowing that someone else is shopping for you.
Professionals you can trust
At Halohs Errand services, every client is a friend. Whether you pick us to complete your tasks, clean your house or care for your loved one, you get professional, friendly and trustworthy services. You won't have to worry about anything while you go out to unwind, and leave us to take care of everything back home.