Maintaining Your House Doesn't Have to Be So Difficult! Halohs Can Make it Easy!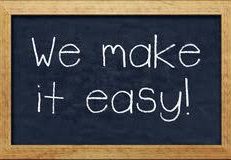 Why you should hire a cleaning service
Cleaning your house or business premises can be a daunting task especially if you decide to go for DIY.  Perfect cleaning requires one to do lots of scrubbing, removing stains, wiping services and reaching all corners where dust, molds and all kinds of dirt is likely to hide. This is the reason why you should hire a professional cleaning service for you next cleaning schedule.  More to this, some of the cleaning requires trained staffs and well equipped to do the task.  Herein are some of the benefits you should expect from professional cleaning service.
Time saving
Have you been avoiding cleaning chores and then realizes you cannot ignore the sorry state your house? Or maybe, you don`t have much time to clean speedily and move on to do something else? If so, it is time you think of hiring a cleaning service. Cleaning service contract has a clearly defined time schedule and limits for the job. With such a contract everything is done perfectly within the time limit. This is very convenience as it saves time and ensures that one goes on with his/her daily schedule with no worry.
Safe disposal
During any cleaning process there is a lot of waste and debris that need to be disposed. For environment consideration, disposing these wastes requires permit and sometimes a van to carry the waste. However, when using a cleaning service, such concerns are under control. The service provider takes the responsibilities of such waste leaving to focus on other essentials as you will not waste time to dispose the waste.
Health measure
It is fateful that some people are allergic to dust and others react badly to cleaning chemical. If you are among these group or some of your family members are victims, hiring a professional cleaning service saves a lot of funds that would otherwise go to hospital bills. The service providers comes packed protective gears to do the job. As a health measure, kindly leave the house when the cleaning process begins. This will save you mush wasted time to visit the pharmacist for pills.
Saves time and accidents when doing risky cleaning.
Have you ever thought of who would happen when you fall from your house ceiling or if one of your family members becomes falls a victim? I bet it will be painful and may even cause death if not permanent injury. To avoid such incidence, hire professionals. Cleaning service providers have well trained staffs who can comfortable climb up the ladders to cleaning the most risky places such the ceiling and roofs. More to this, they come with special tools for such kind of a task.
Perfection
Different season requires special cleaning equipments, chemicals and manpower. For instance after the summer, spring will set in and you will need to clean all the dust or else mold and other pathogens will have a suburb in your house. During the spring you will need special chemicals and tools; of course, different from what you used during the summer. Buying these tools might turn to be expensive and time consuming if you decide to go for DIY. Professional cleaning service comes well equipped with these tools and ever better tools to cleaning even the most stubborn stains on your items.